Theurgy Book Two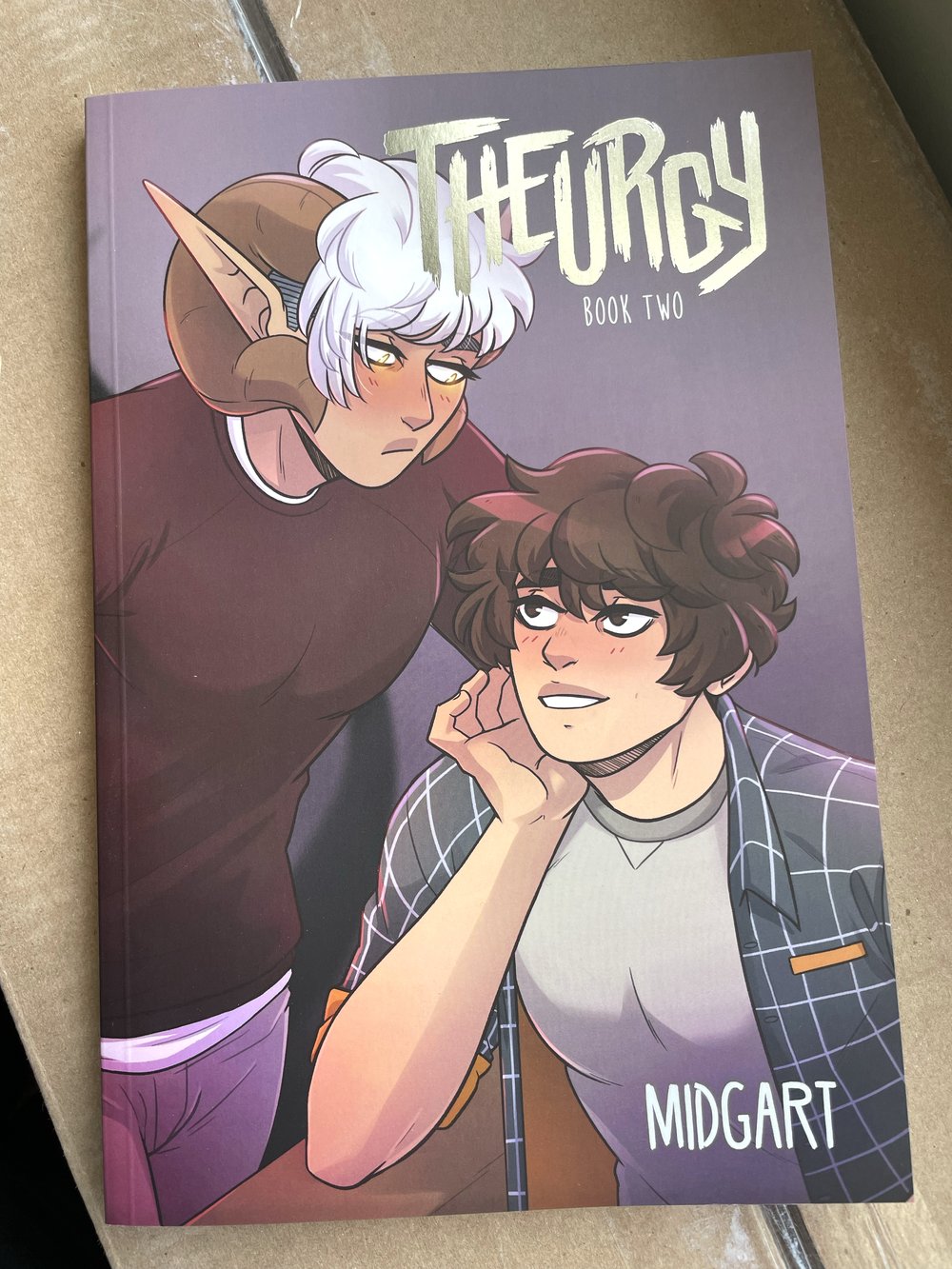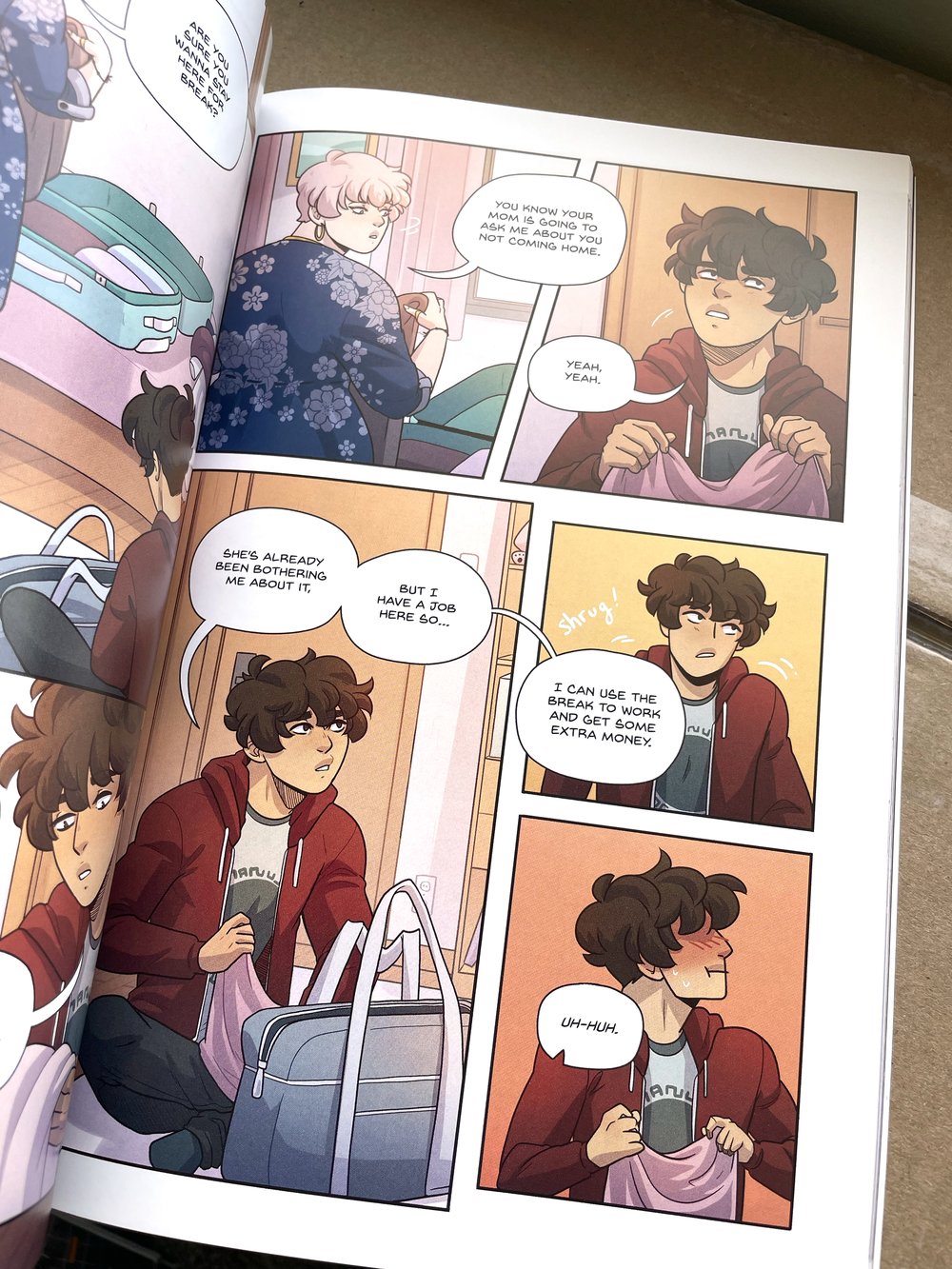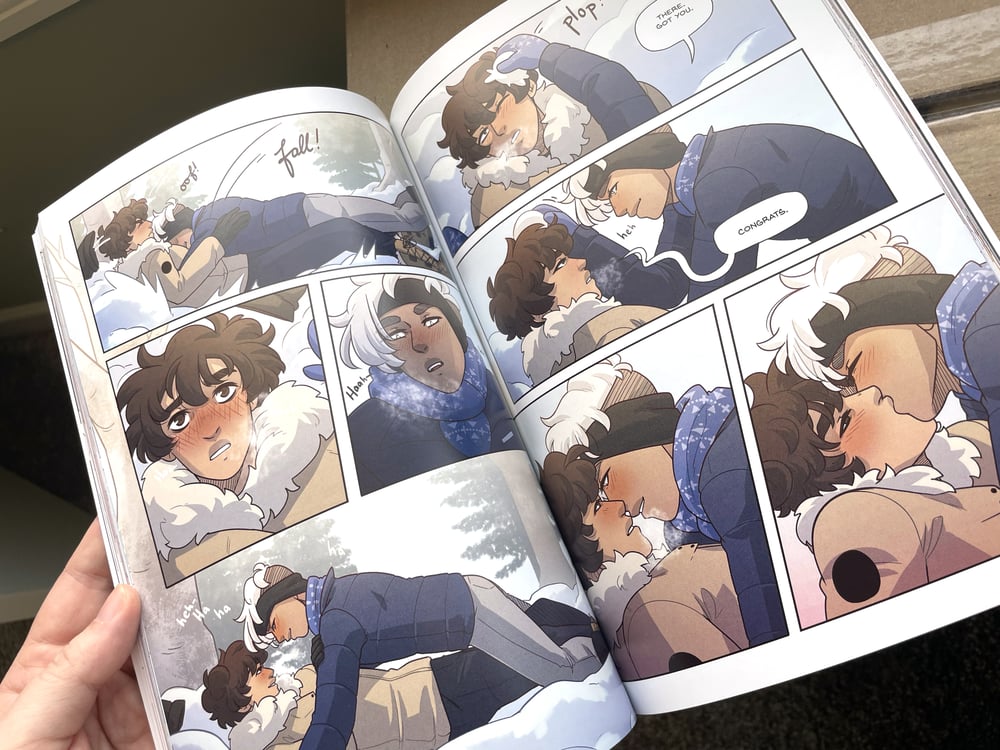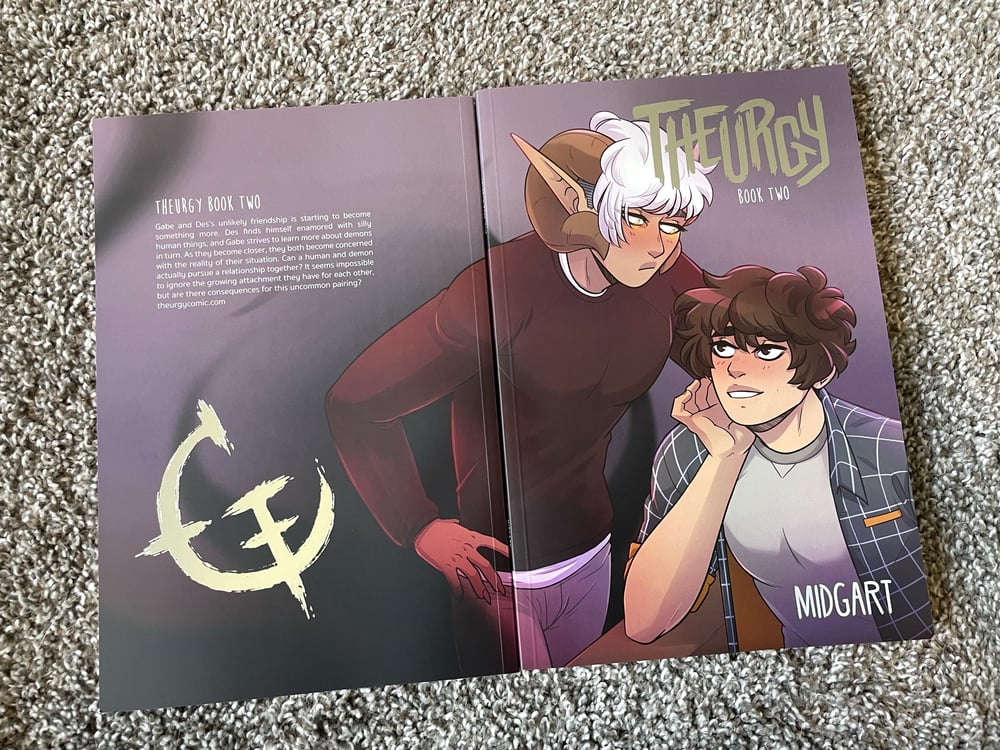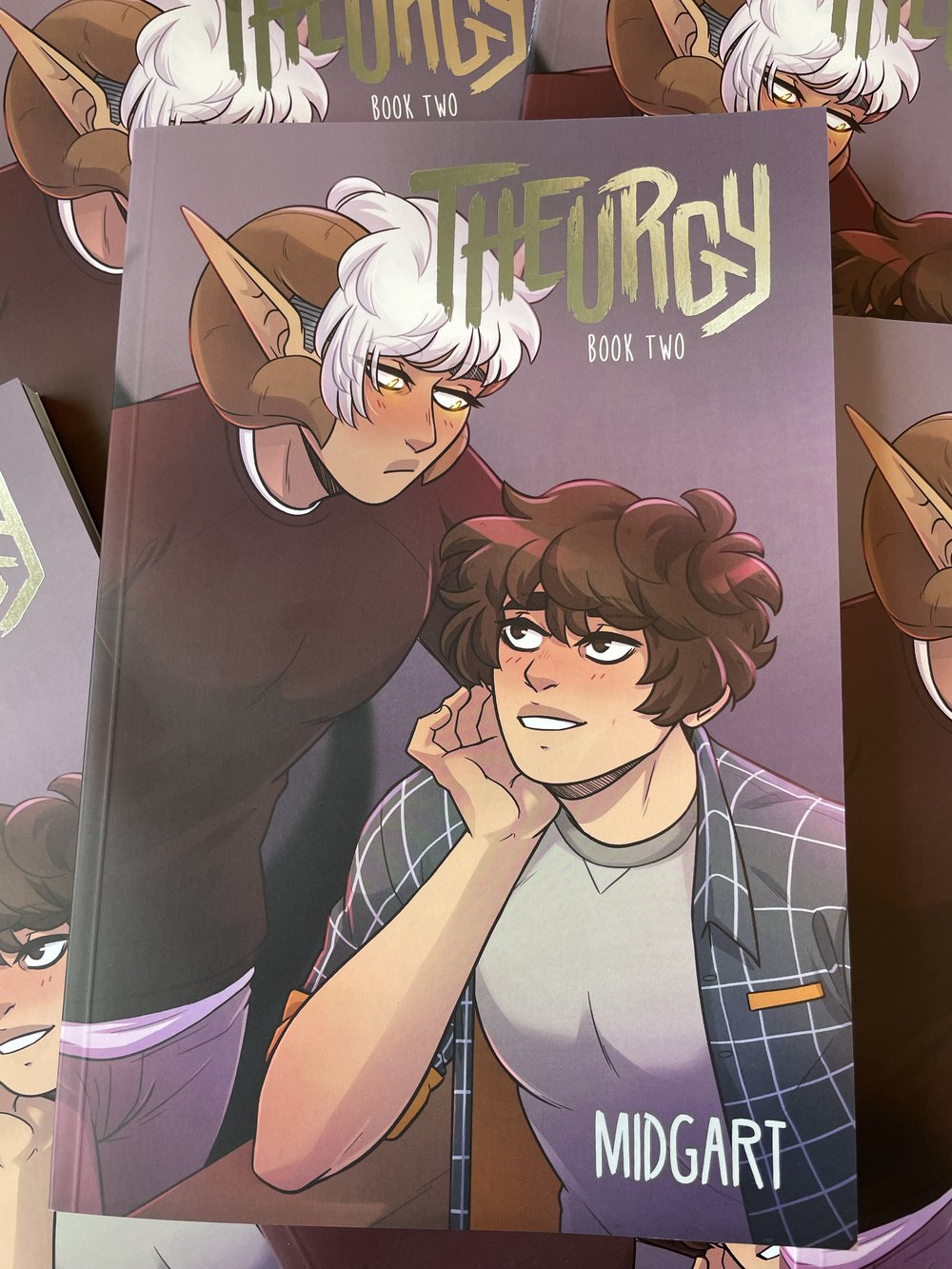 This is the physical book for Part Two of Theurgy. It is 7x10.5", 160 pages, soft matte cover with silver foil. Includes the entirety of Part Two of Theurgy, as well as a book-only extra featuring demon des.
This book is mature and you must be 18+ to purchase.
Gabe and Des's unlikely friendship is starting to become something more. Des finds himself enamored with silly human things, and Gabe strives to learn more about demons in turn. As they get closer, they both become concerned with the reality of their situation. Can a human and demon actually pursue a relationship together? It seems impossible to ignore the growing attachment they have for each other, but are there consequences for this uncommon pairing?
PDF only version here: https://midgart.gumroad.com/
theurgycomic.com